About Us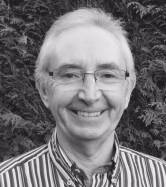 Dr. John Marrin
John was the joint founder of Marwel & Co. in 1991, and has since been the Lead Partner. With Linda, he has transformed the business from providing management training into becoming catalysts for transforming leaders and building high-performing teams that experience a sense of inter-connectedness that transcends normal teamwork.
John courageously and sensitively engages senior leaders and teams in profound and meaningful dialogue to take responsibility and enhance their abilities to transform themselves, their own teams and even their whole business community.
Through his DPhil work John produced a more meaningful description and explanation of the processes, skills and practice of how leaders can effectively engage each other and their teams. John uses these processes and practices extensively in his work on creating leadership for the future and developing high-performing teams.
John is a certified and experienced practitioner of the Leadership Circle Profiling instruments. He is the author of Leadership for Dummies.
John has deliberately had a varied career in the private, public and academic sectors to broaden his understanding of how businesses and organisations function. He has held management positions in Industrial Chemistry and Operations Management, and specialised in Performance Management before becoming a Senior Lecturer and then Management Development Consultant.
John enjoys experiencing life: he has skydived from 16000 feet over New Zealand, trekked in the Himalayas to Kala Pattar above Everest base camp, and is a qualified diver. His main love is his family.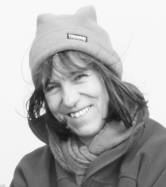 Linda Marrin
Linda has been a Partner of Marwel & Co. since 1991. Linda is a brilliant organiser and has exceptional skills in customer service that were honed in the banking, retail and education sectors before establishing Marwel & Co. with John.
Linda ensures that all aspects of customer support are maintained to her very high standards, and she is renowned for her attention to detail and for putting others needs before her own.
Linda's hobby is painting with watercolours, and she particularly enjoys walks by the sea with her devoted dog. Her main love is her family.